We make places smell amazing
Commercial Scent Marketing Services
FRANCHISE SYSTEM
How it works
As an Aire-Master franchisee, you will provide: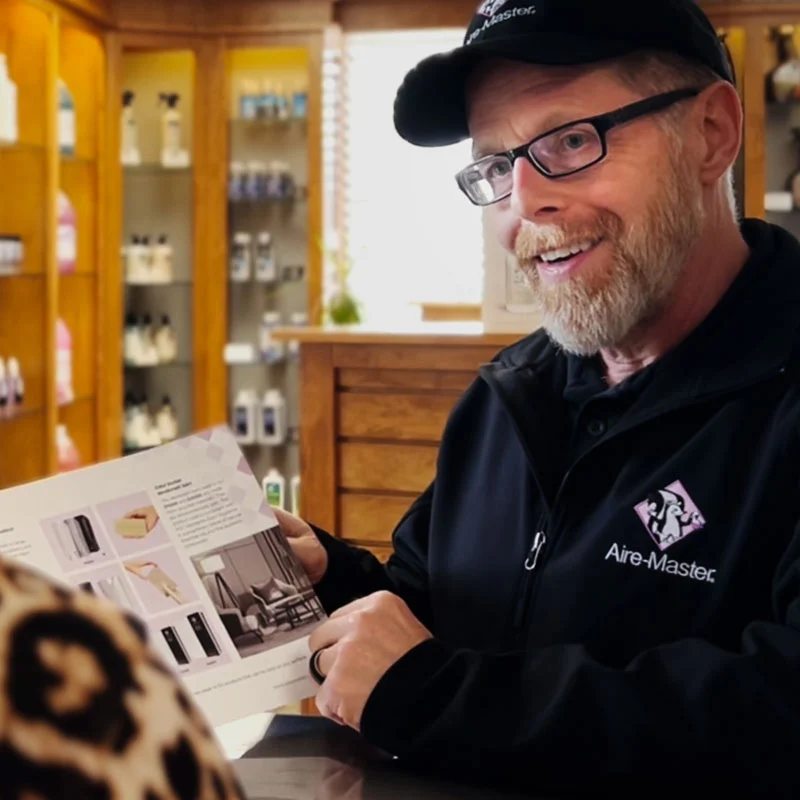 Consultation
Work with clients to select the perfect scent to complement their business.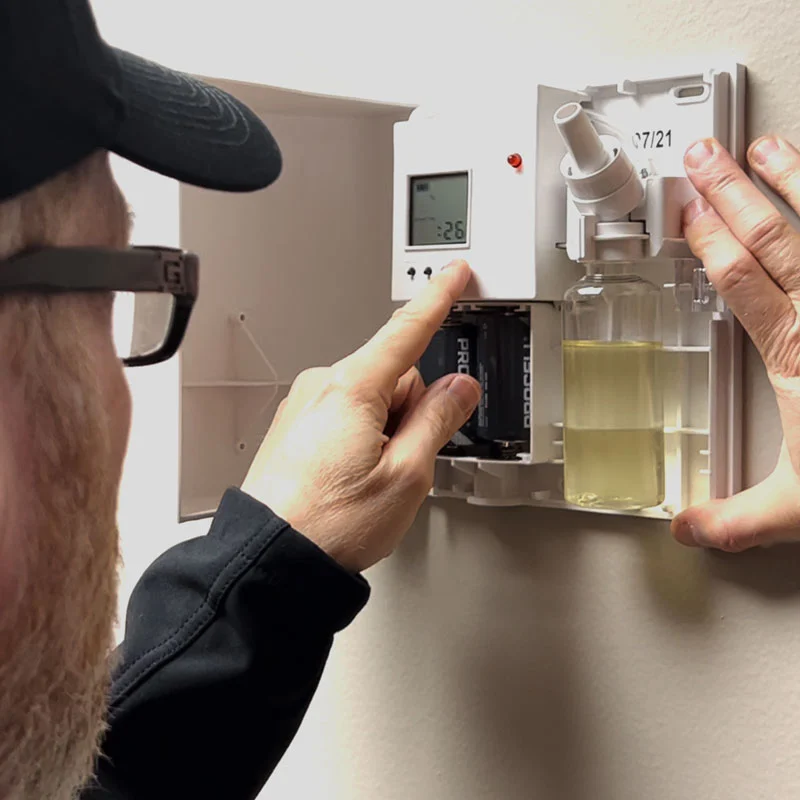 Installation
Install dispensers that distribute scent throughout the facility.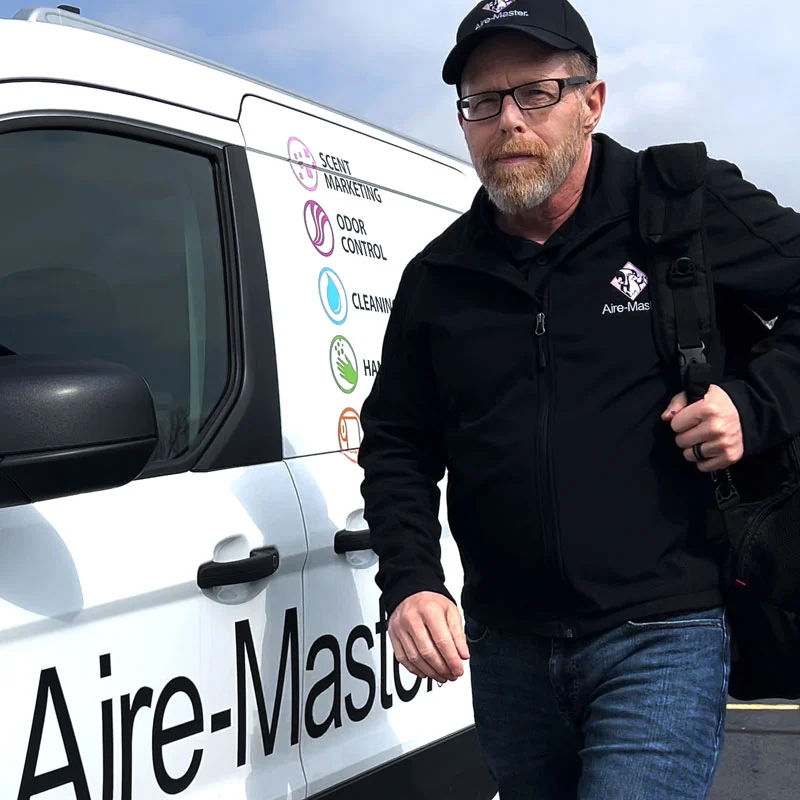 Service
Return every four weeks to replace the scent and perform any necessary maintenance.
Who are our clients?
Apartments
Hotels
Restaurants
Retail
Health Care
Fitness
Practically unlimited...
We are a business-to-business service provider with a wide variety of clients. Most of our customers fall into these primary markets:
Apartment properties
Hotels
Health care
Senior care
Food service
Recreation / fitness
Retail businesses
What does the franchise cost?
Minimum Initial Startup $35,000
Minimum Liquid Cash $50,000
Required Net Worth $250,000
Benefits
Low Investment
Exclusive Products
Protected Sales & Service Territory
Recurring Monthly Income
Flexibility
Longevity
Strong Brand
We Make Our Own Products
Unlike other franchisors in our industry, Aire-Master is a manufacturer. You'll get your supplies right from the source because we make the core products we use in our service.
Community is Our Culture
We have wonderful people in our system — and a lot of teamwork and mutual support. We facilitate communication by hosting teleconferences, regional meetings, an annual convention, and an online discussion forum.
Our Customer Base is Diverse
We provide services to thousands of different businesses every day. Our customer base is exceptionally diverse — we are not dependent on a particular industry or business category. Nearly any business is a potential customer.
We make it easy
Learn & Apply
Qualify & Explore
Decide & Sign
Download Info
Ready for more?
Download the informational brochure and see if
Aire-Master

could be a good fit for you. Request Info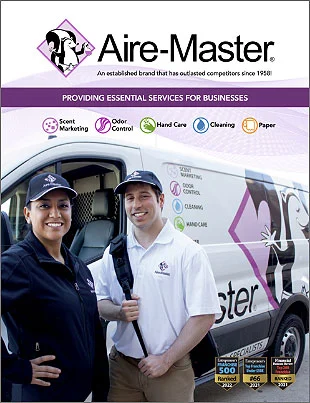 Let's Talk
There's no pressure.
Tell us about yourself and what you're looking for.
Let's see if you and Aire-Master are a good match.
Submit the form to receive our franchise informational brochure. We'll never share your information with anyone else.